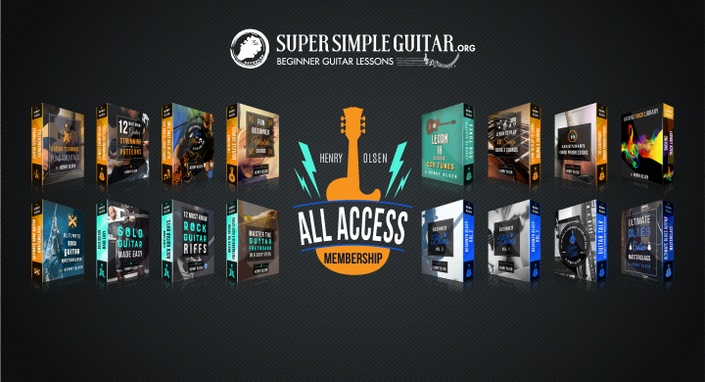 Are you looking to take your guitar skills to new heights? Imagine a place where you can immerse yourself in a supportive community of passionate guitarists, exchanging knowledge, sharing experiences, and accelerating your learning curve. Look no further because we have the perfect solution for you: Join our vibrant community today!
At SuperSimpleGuitar, I understand the importance of learning guitar in an environment that fosters growth and encourages collaboration. I believe that being part of a community is the most effective and enjoyable way to learn this beautiful instrument. Allow me to share with you the myriad reasons why joining our community will be the best decision you make for your guitar journey:
Access to Expert Guidance: Within our community, I am dedicated to helping you succeed. I provide valuable insights, personalized advice, and expert tips that will take your playing to the next level. Imagine having a mentor just a few clicks away, ready to guide you through every step of your musical journey.
Shared Knowledge and Resources: Our community is brimming with guitarists of all skill levels, from beginners to more advanced players. By actively participating, you gain access to a wealth of knowledge, tutorials, and educational resources shared by fellow guitarists. This collaborative approach ensures you're always learning something new, expanding your repertoire, and exploring various styles and techniques.
Inspiring Peer Support: One of the greatest benefits of joining a guitar community is the encouragement and camaraderie you'll experience. Connect with like-minded individuals who share your passion for the guitar, celebrate your accomplishments, and motivate you to persevere through challenges. The invaluable friendships and connections you'll build will keep your enthusiasm ignited and fuel your progress.
Engaging Events and Challenges: Our community is constantly buzzing with exciting events, challenges, and contests designed to push your boundaries and inspire creativity. Whether it's a monthly jam session, a riff challenge, or a friendly competition, these activities infuse your learning journey with excitement, pushing you to explore new genres, experiment with techniques, and broaden your musical horizons.
Feedback and Collaboration Opportunities: As you share your own progress and creations within the community, you'll receive constructive feedback from fellow guitarists. This feedback is invaluable for refining your technique, improving your compositions, and gaining a fresh perspective on your playing. Furthermore, you'll have numerous opportunities to collaborate with other musicians, expanding your musical repertoire and honing your skills through joint projects.
Don't miss out on the unparalleled advantages of being part of our thriving guitar community. Join us today and unlock a world of possibilities for your musical journey. Start your FREE 14-day trial and gain instant access to a supportive network that will transform the way you learn, play, and connect with the guitar.
Remember, your guitar potential is waiting to be unleashed, and our community is here to guide you every step of the way. Embrace the power of collaboration and let your passion for music flourish!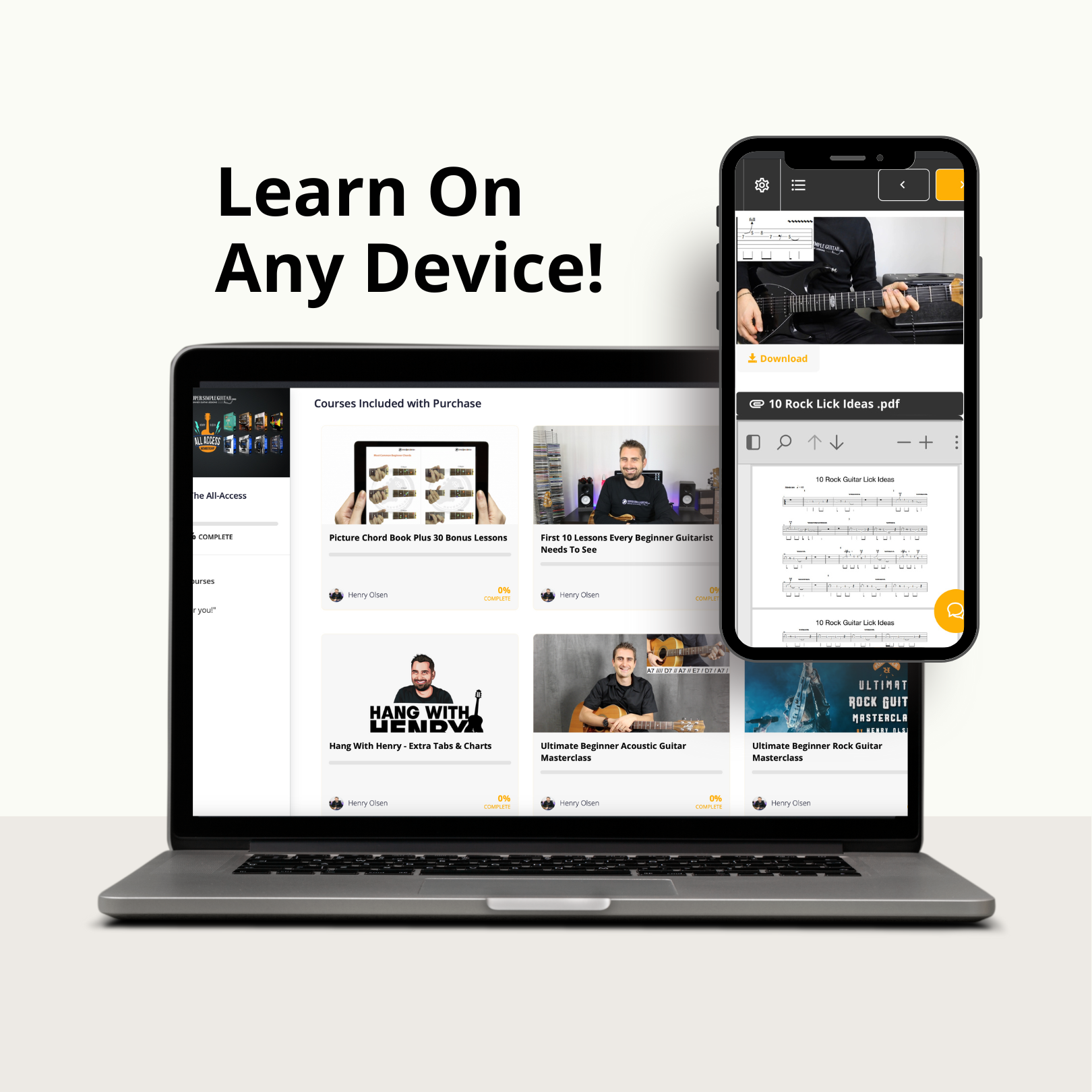 More About All-Access Membership
Join over 100,000 students who have gone from knowing nothing about the guitar, to playing songs everybody loves in WEEKS using my courses!!!
Let me ask you this
What is stopping you from being the guitarist you know that you are?
Feeling lost, and have no idea where to start?
Have you been seeing all this information about chord shapes, intervals, triads, major and minor scales, scales variations…
And feel overwhelmed?
Confused?
Discouraged?
"I just don't think I'm meant to play guitar, I'm not a music person"
"This stuff will take me months, if not YEARS to figure out, I don't have that kind of time in my hands…"
"All those guitar virtuosos had an innate talent, something that I just don't have"
"Umm, where do I even begin? I can't really tell ...."
____________________________________
If that sounds like you….
I get it, we've all been there…
Struggling to play guitar for a long time and not getting anywhere
Procrastinating because you can't make up your mind on what to practice…
Being sick of people simply telling you "All you have to do is practice. Just practice and you'll get there…"
____________________________________
You might be asking yourself then, what seems to be the CORE PROBLEM here?
What is the 1 THING that is KILLING your progress, possibly more than ANY OTHER reason?
Well, It can all be traced back to a LACK OF PROPER GUIDANCE
Because let's face it, trying to figure it all out by yourself will take you way longer than if you had someone guiding you STEP-BY-STEP throughout your guitar journey.
You do not have the time to make the same mistakes, that someone else has already made FOR YOU
Think about that…
____________________________________
And Now...
Imagine making a year's worth of progress in just MONTHS, maybe even WEEKS if you're motivated enough
Imagine the next time someone asks you to pick up the guitar at a family gathering and NOW you can play songs everyone knows and enjoys with EASE and CONFIDENCE.
Imagine being the star at the party where everyone LOVES YOU for your new 'musical talent"
And finally, imagine proving to YOURSELF and EVERYONE WHO DOUBTED YOU…
That becoming a musician is a SKILL, and not an INBORN TALENT
That is where the All-Access Membership comes into play!
After joining this course, you won't need to imagine anymore.
I take you STEP-BY-STEP and NOTE-BY-NOTE through all the elements needed to make this a reality in a very short amount of time!!!
Taking you from ZERO to HERO!
Learn from someone who has already been through the rigorous journey
Someone who has already made all the mistakes and has figured out the best and worst practices..
Someone who will help you avoid ALL THOSE MISTAKES to help you pick up the guitar
FASTER than you ever thought possible.
____________________________________
My name is Henry Olsen and I've been teaching guitar professionally for 8 years.
For this course, I took all of my experience and feedback from thousands of students just like you and packed the best of the best into ONE 40 hour masterclass.
Now you'll have the benefit of a tested and retested learning method! Aside from having a FAST and EASY progress, you'll have a lot of FUN during the process :-)
Every song lesson comes with a play-along feature, so after you're done learning the song, I play it with you at a slow and comfortable tempo, and you'll always have an easy time putting it into practical use.
The course also comes with a 42-page picture chord book, so you'll have an easy time following along with all the lessons.
This method has WORKED for THOUSANDS of students and I KNOW that it will also work for you!
____________________________________
Here's what some of my students have to say...
"I never went that far in any other course. I am really starting from zero. The lessons are very well explained and I am still excited about learning guitar…" - Alessandro Silveira
"The course thus far has been an eye opener. I have been doing guitar lessons at a music school for 18 months and I was not made aware of anchoring certain fingers in specific chords, for example A minor and C. I am so pleased with my progress and what I have achieved." - Basil Rhodes
"Henry is such a sweet and fantastic teacher. He absolutely UNDERSTANDS WHAT THE BEGINNERS NEED. I am happy that he is my first guitar teacher." - Atul Mishra
"This course is seriously blowing my mind as I THOUGHT I COULDN'T LEARN GUITAR ONLINE. Really hats off to the instructor for this amazing gift." - Sakib Chowdhury
"I took private guitar lessons for about a year, but I feel like I've progressed further in the first 10-15 lessons of this online course over the course of a couple of weeks than I did with my in-person teacher. Henry does a really good job of helping beginners "feel" their way around a song so that they can apply it to other songs on their own, without feeling "robotic." The pace of the course is perfect and I finish each lesson wanting to practice and apply what I've learned. In addition, I appreciate the number of lessons he's dedicated to strumming, as that is an area I've really struggled in. Overall, a really good course, thanks!" - Jane
When will I get to hear YOUR SUCCESS STORY?
____________________________________
Who this course is for:
People who want to learn to play the guitar and have FUN in the process!
People who are frustrated with their current guitar skills
People who have NO CLUE where to start from
People looking for a STEP-BY-STEP program
People who want to learn ACTUAL SONGS while learning, and not just learn a couple of scales and note patterns…
People who want to finally be able to play their favorite songs on the guitar
Now
If you're ready to become the guitar player you've always dreamed of
If you're ready to take the next step with me and thousands of other students who are achieving their own little successes AS WE SPEAK!..
If you can imagine yourself picking up the guitar at any moment, and just losing track of time...
While playing some of your favorite songs that you love listening to….
Then start your FREE 14-day trial now!
We can't wait to see you inside!
LIVE Member-Only Q&A Sessions Every Month!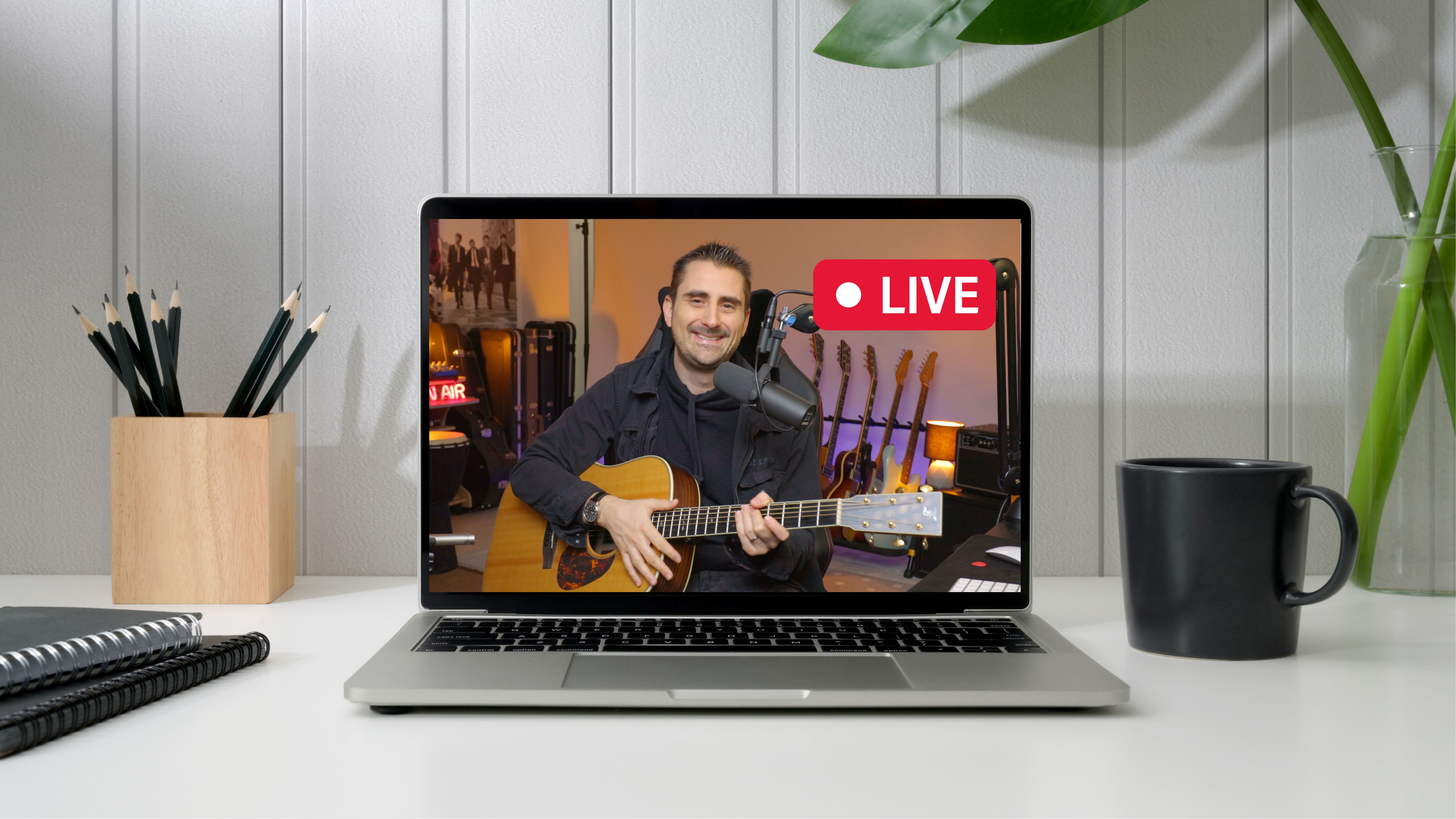 Are you tired of endlessly scrolling through online tutorials and YouTube videos, desperately trying to find the answer to your burning guitar questions? Have you ever wished for personalized guidance from a seasoned guitarist who can tailor their instruction to your specific needs? Look no further, because I have the solution you've been dreaming of: Live Guitar Q&A Lessons!
I understand that learning to play the guitar can sometimes feel like navigating a vast ocean of information, leaving you overwhelmed and unsure of where to begin. That's why I've designed Live Guitar Q&A Lessons to be the most effective and efficient way to learn this beautiful instrument. Allow me to share with you why these interactive sessions are a game-changer for aspiring guitarists like yourself.
First and foremost, Live Guitar Q&A Lessons provide you with the unique opportunity to have your questions answered in real-time by an experienced guitar instructor. Imagine being able to ask about those challenging chord progressions, complex techniques, or even seek advice on choosing the right guitar for your style. No more unanswered queries or frustration in the face of complex concepts. Our live lessons ensure that you receive personalized attention and guidance tailored specifically to your needs.
Furthermore, I'm not just a skilled guitarist with 20 years of experience; I am also a skilled communicator for years of experience teaching one-on-one lessons. I've been told by many students that I possess the ability to break down complex ideas into easily digestible morsels of information, ensuring that you grasp the concepts fully. Through live interaction, they can gauge your understanding, adjust their explanations accordingly, and provide immediate feedback on your progress. This interactive learning experience enhances your comprehension, allowing you to progress at a faster pace.
One of the biggest advantages of Live Guitar Q&A Lessons is the sense of community they foster. You'll be joining a group of like-minded individuals who share your passion for the guitar. Collaborative learning and the exchange of ideas are encouraged, allowing you to learn from your peers' questions and challenges. Building connections with fellow guitarists can be a tremendous source of inspiration and motivation as you embark on your musical journey.
In addition to the immediate benefits of live interaction, our lessons are also recorded and made available for later review. This means that you can revisit the sessions at your own convenience, reinforcing your learning and diving deeper into the material covered. It's like having a personal guitar library at your fingertips, accessible whenever you need a refresher or want to explore a specific topic in more detail.
Don't miss out on this golden opportunity to take your guitar skills to the next level. Our Live Guitar Q&A Lessons provide the guidance, support, and camaraderie you need to become the guitarist you've always dreamed of being. So, take the leap and join us for an experience that will transform your musical journey.
To get started hit "join now" below. Let the power of live interaction and personalized instruction elevate your guitar playing to new heights!
Learn at your own pace, anytime, anywhere!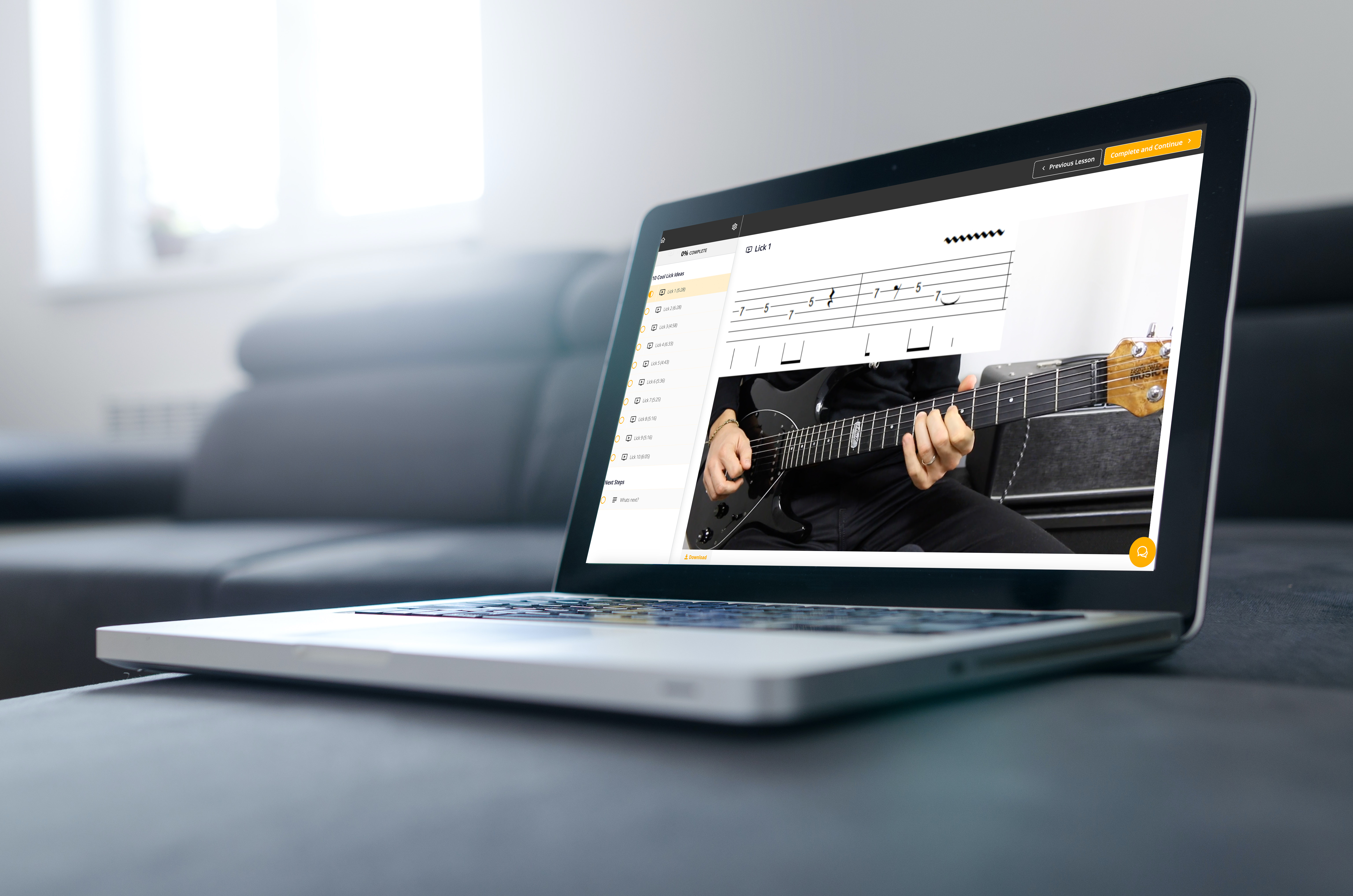 Are you looking for a way to learn the guitar that fits seamlessly into your busy schedule? Do you crave the freedom to learn at your own pace, without the pressure of rigid timelines or structured lessons? Look no further, because we have the perfect solution for you: Learning Guitar at Your Own Pace!
I understand that life can be hectic, with countless demands vying for your time and attention. That's why I believe that learning guitar at your own pace is the most effective way to achieve your musical goals. Allow me to share with you the many advantages of this flexible and personalized approach.
First and foremost, learning guitar at your own pace allows you to set your own schedule. Gone are the days of rushing to make it to a weekly guitar lesson or feeling guilty for falling behind due to other commitments. With the ability to learn at your convenience, you can fit your guitar practice into the nooks and crannies of your day, whether it's early morning, late at night, or during your lunch break. This level of flexibility ensures that learning the guitar becomes a sustainable and enjoyable part of your life.
Furthermore, when you learn at your own pace, you have the freedom to focus on the areas that interest you the most. No longer bound by a predetermined curriculum, you can dive deep into the genres, techniques, and songs that truly resonate with you. Whether you're drawn to the bluesy riffs of Stevie Ray Vaughan or the intricate fingerpicking of classical guitar, you have the autonomy to explore and develop your unique style. This personalized approach fosters a deep connection with your instrument and accelerates your progress as you learn the guitar on your own terms.
Additionally, learning guitar at your own pace allows you to repeat and review lessons as many times as you need. Unlike traditional lessons, where you might feel rushed or overwhelmed, this approach enables you to revisit challenging concepts or techniques until they become second nature. Mastery comes from practice, repetition, and deliberate focus, and when you have the ability to go at your own speed, you can ensure that you truly understand and internalize each lesson before moving forward.
Another significant advantage of this approach is the availability of a wealth of online resources and platforms dedicated to self-paced learning. From interactive video lessons and tutorials to our virtual community, the all-access membership is a treasure trove of guitar knowledge waiting to be explored. You can tap into this vast reservoir of information to supplement your learning, discover new techniques, and connect with fellow guitar enthusiasts around the world. The membership is evolving, and the possibilities for growth and improvement are endless.
Don't let the constraints of a traditional learning environment hold you back from achieving your guitar-playing dreams. Embrace the freedom and flexibility of learning guitar at your own pace, and watch as your skills soar to new heights. With this approach, you can tailor your learning journey to suit your unique style, interests, and schedule.
To get started on your guitar journey or explore the myriad of resources available, start your free 14-day trial today. Empower yourself with the most effective way to learn the guitar—on your own terms, at your own pace!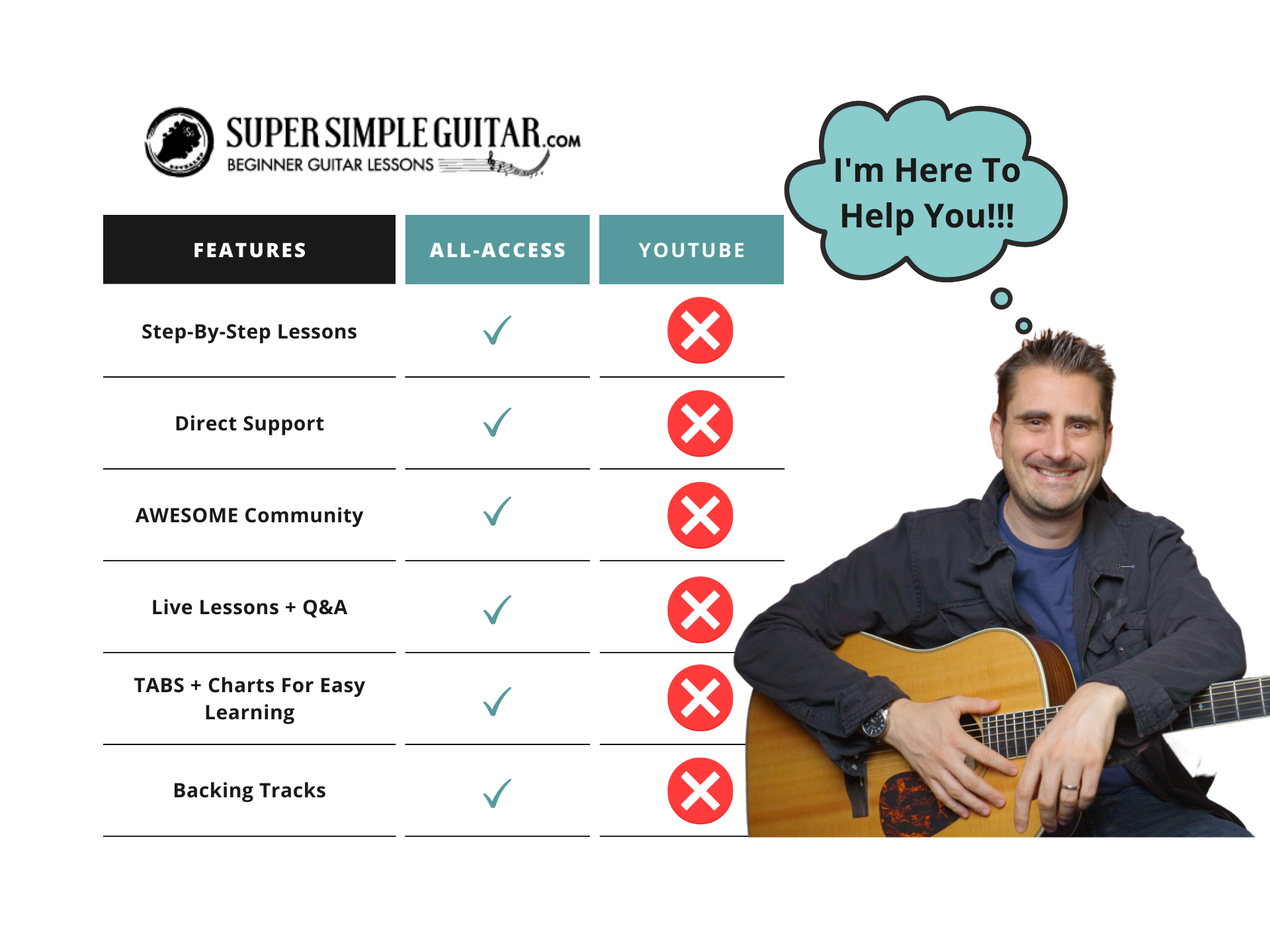 "I'm here for you!"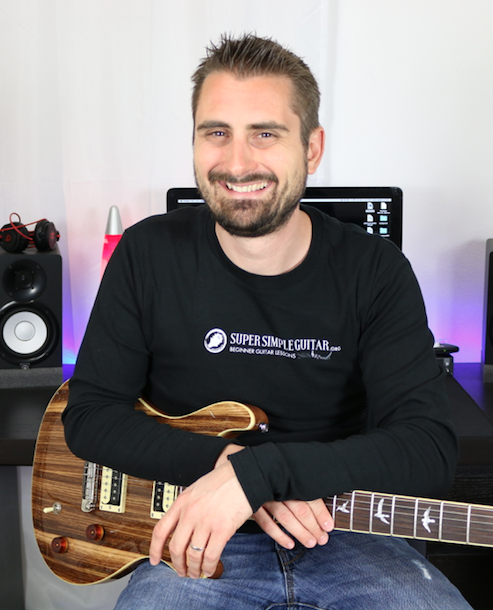 Henry is a guitarist passionate about his craft but there is something more important to him – impacting his students' lives and helping them build their passions and their dreams.
In his words, he describes his joy "Teaching guitar is more than sharing experience for me. I feel like I´m really refining my skills as a teacher, but more than that, there is no greater joy then seeing my students' faces light up after playing something that they thought was never possible for them".
Courses Included with Purchase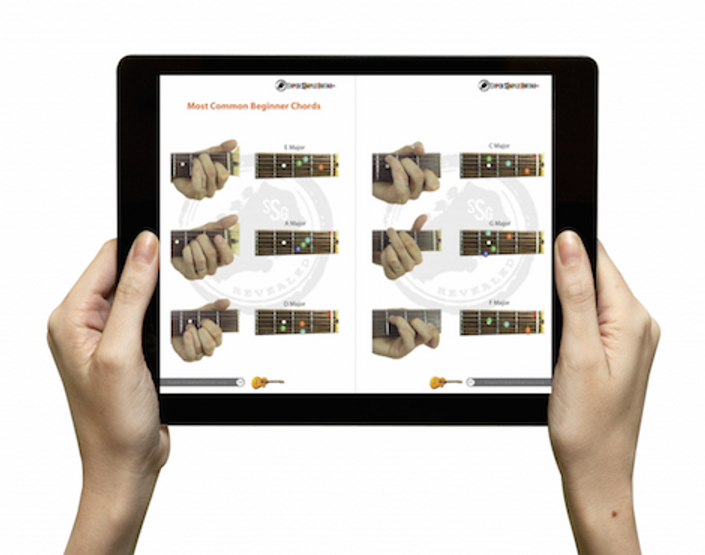 Picture Chord Book Plus 30 Bonus Lessons
Grab this 42 page picture chord book and start playing instantly! (Free PDF download)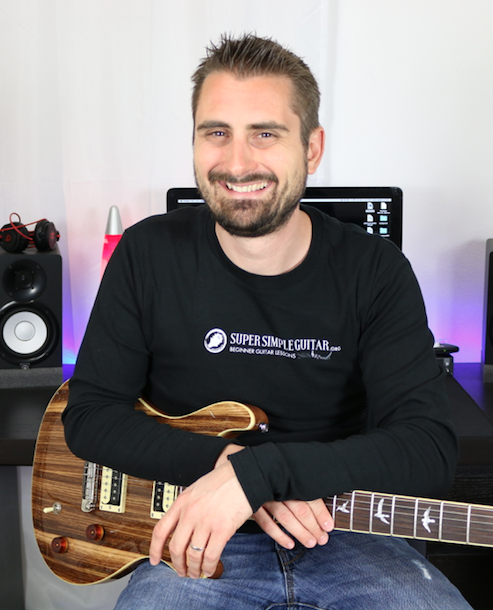 FREE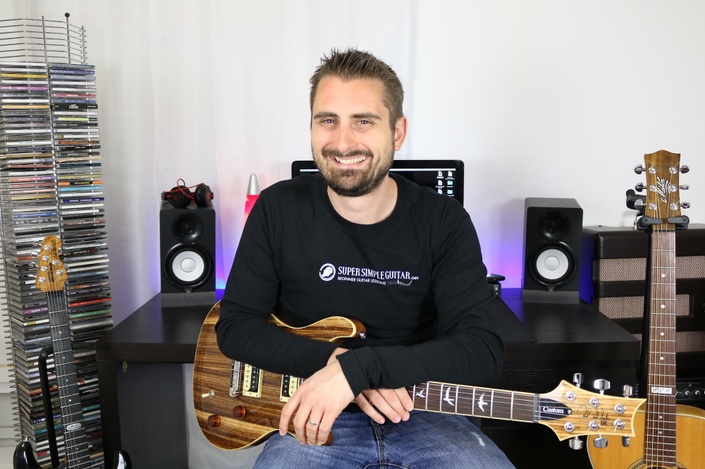 First 10 Lessons Every Beginner Guitarist Needs To See
Go from knowing nothing to playing your first chords with ease. (Free video training series)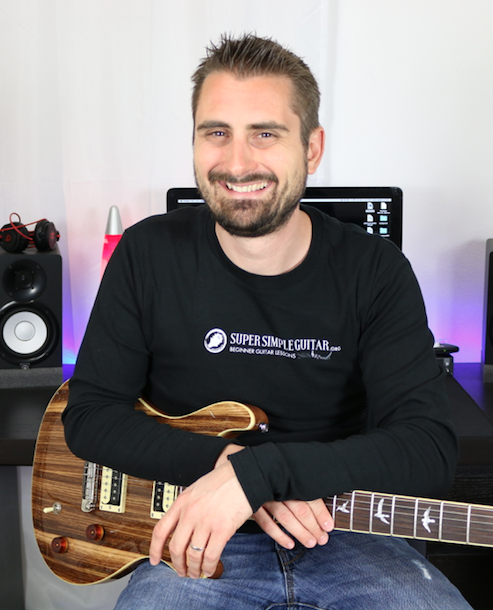 FREE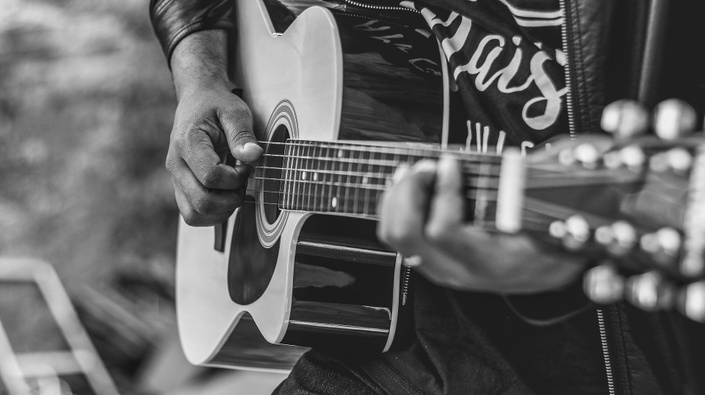 Beginner Blues Jumpstart Course
Do you love the blues? Grab your guitar and get started playing in just minutes. (Free video training series)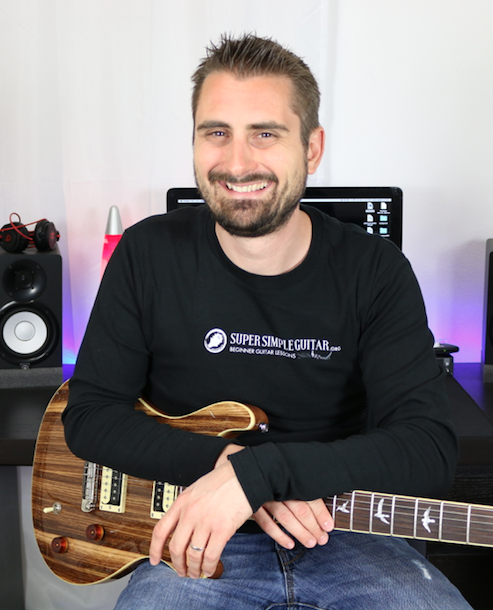 FREE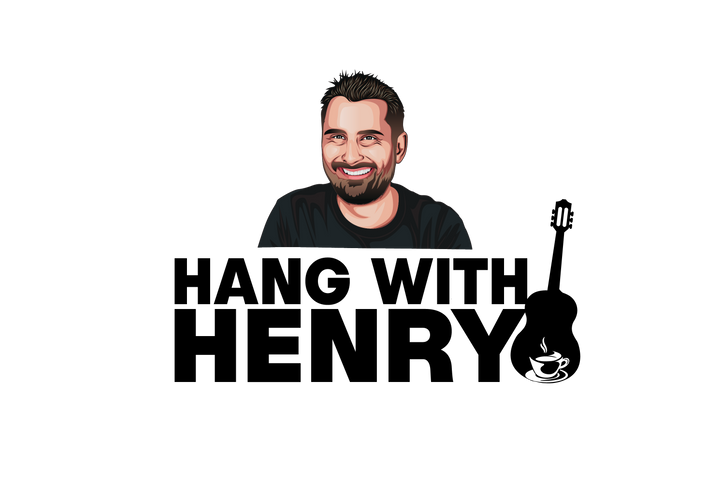 Hang With Henry - Extra Tabs & Charts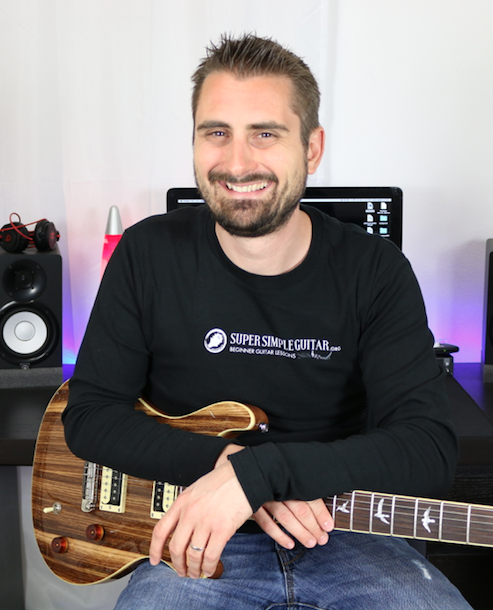 FREE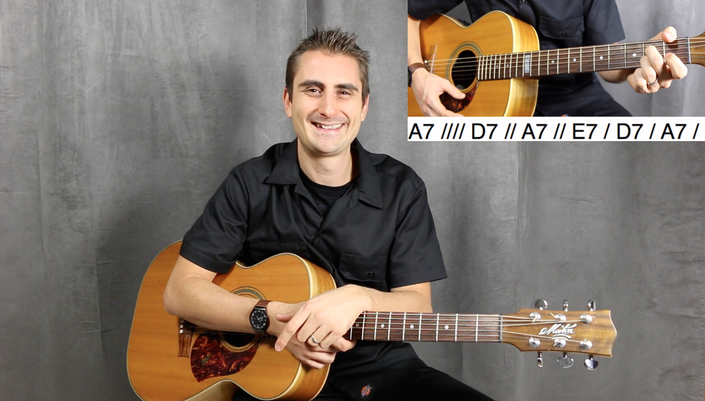 Ultimate Beginner Acoustic Guitar Masterclass
Go from knowing nothing about the guitar to playing your first songs in just weeks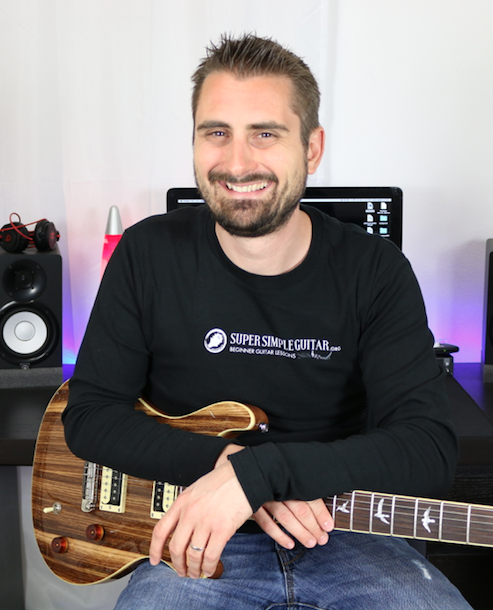 $197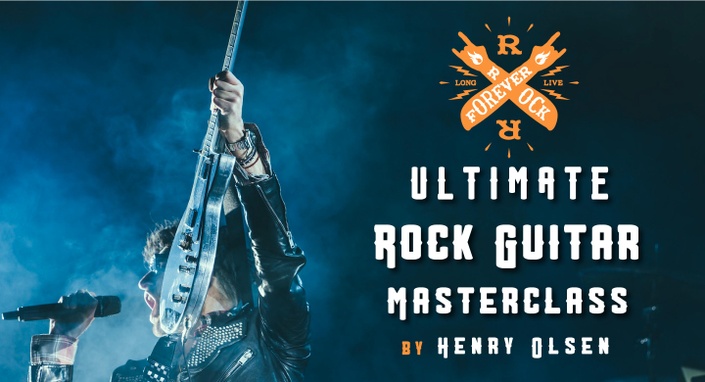 Ultimate Beginner Rock Guitar Masterclass
Learn bullet proof, step-by-step, proven method that will teach you to play rock guitar the simple way!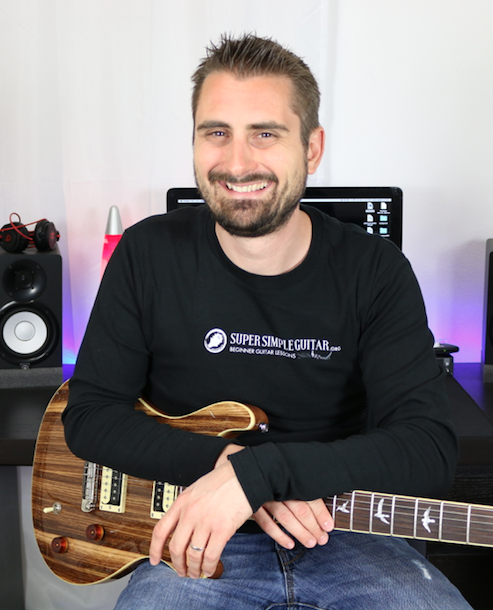 $197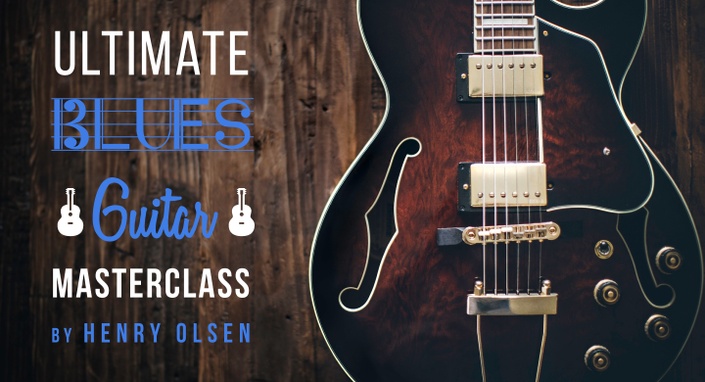 Ultimate Blues Masterclass - Beginner To Advanced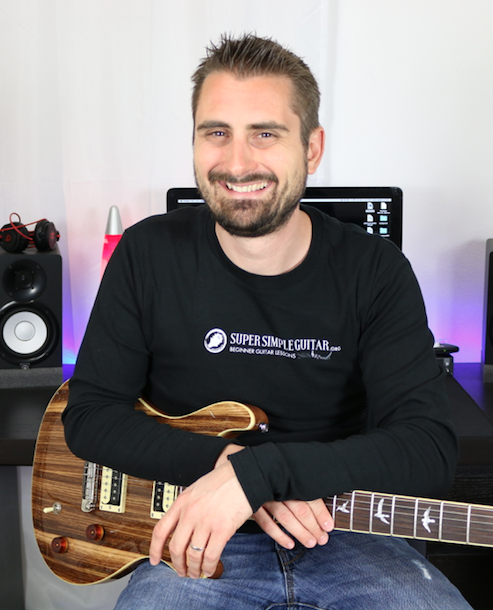 $147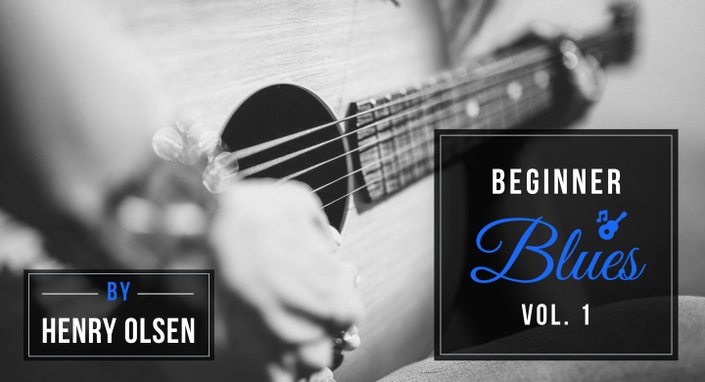 Beginner blues vol.1
Go from knowing nothing about the guitar to playing blues in an hour!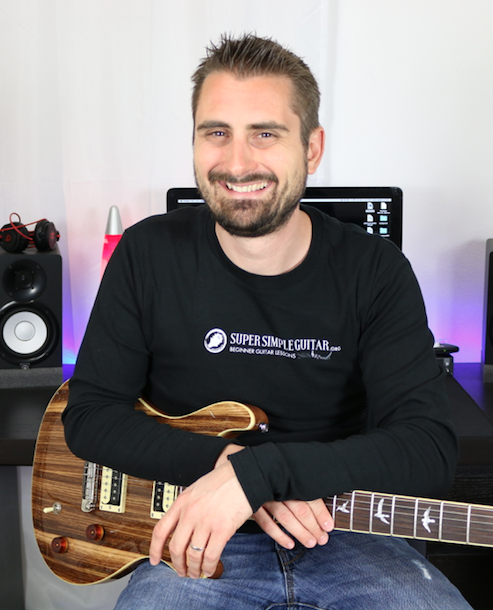 $127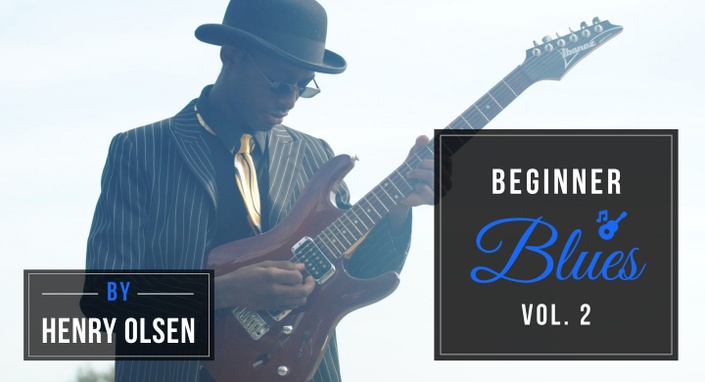 Beginner blues guitar vol.2
Take your blues playing to the next level!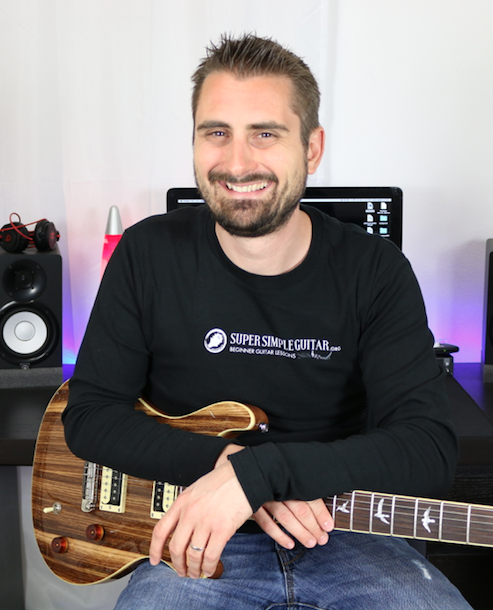 $127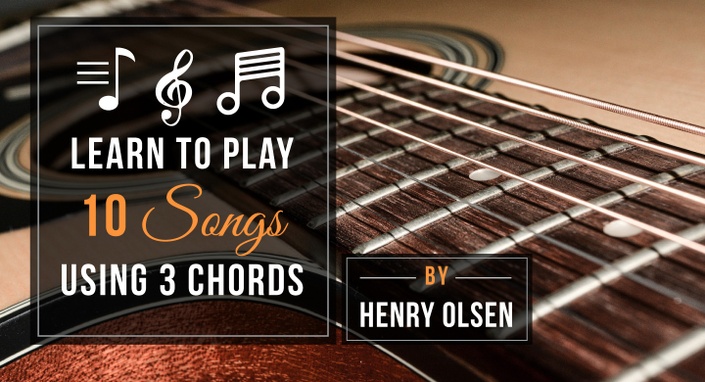 Learn to play 10 songs using just 3 chords
Start playing easy songs the simple way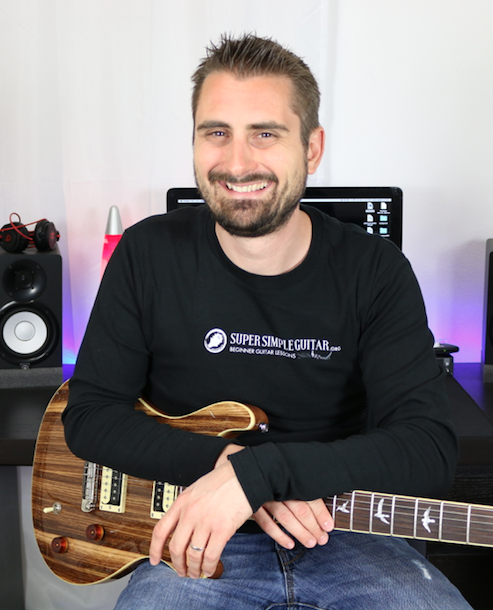 $127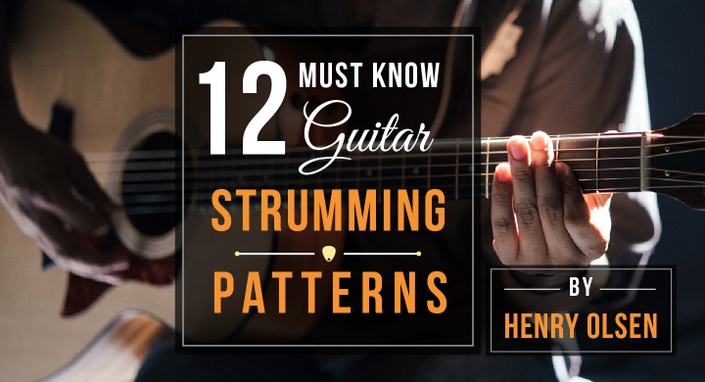 Learn 12 MUST KNOW strumming patterns
Become a strumming maschine in less than an hour!!!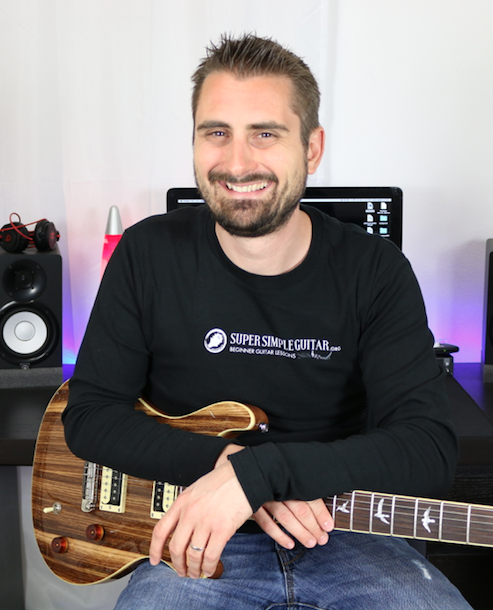 $127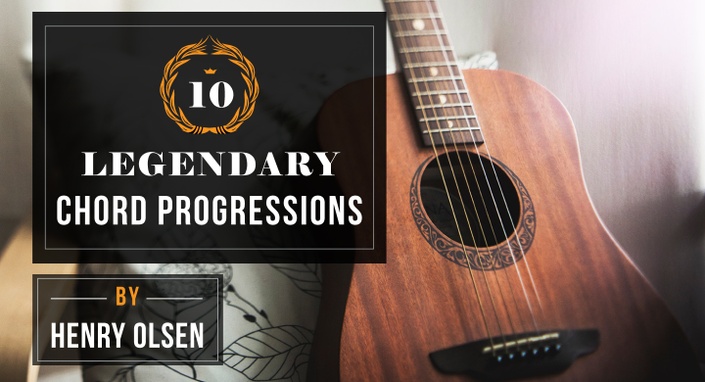 Learn 10 legendary chord progressions
Learn epic chord progressions by the Beatles, Rolling Stones, Eric Clapton, The Eagles, The Animals, Pink Floyd etc...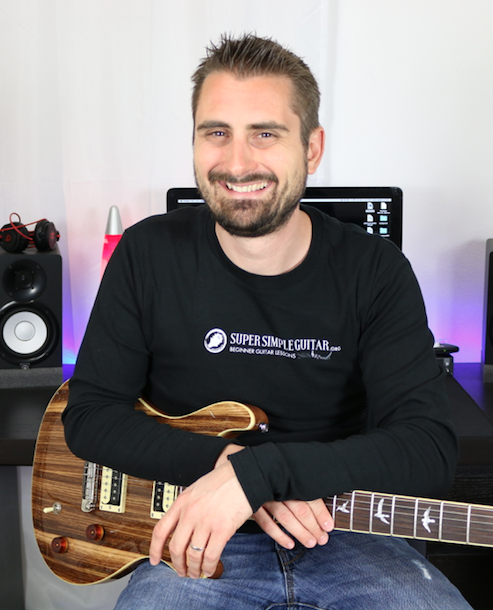 $127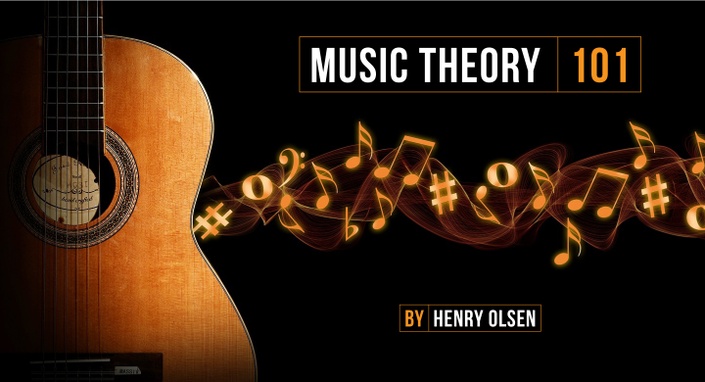 Music Theory 101 For Guitar
6 Hours Of Step-By-Step Music Theory 101 For Guitar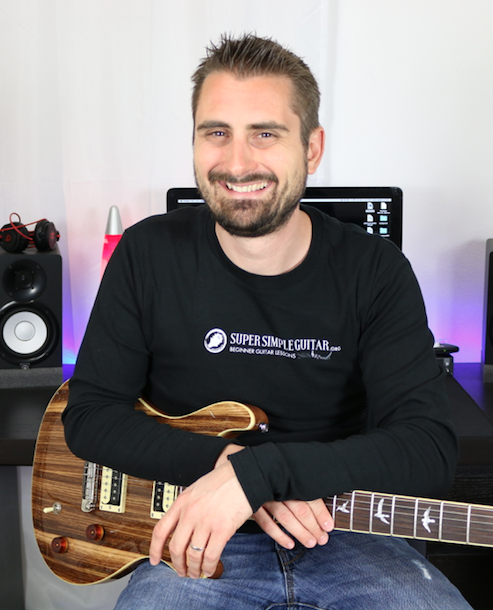 $197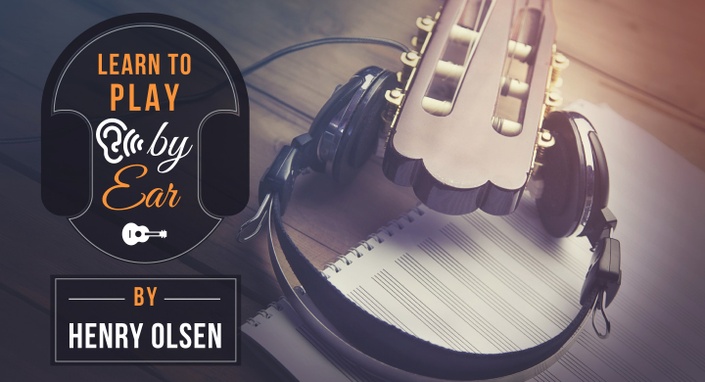 Learn to play by ear
Learn how to play your favourite songs by ear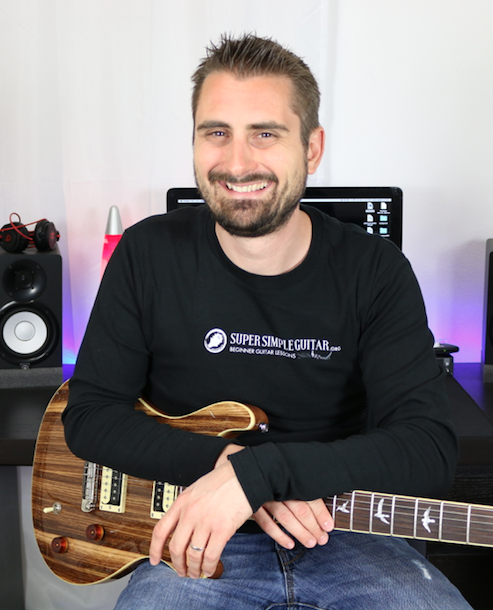 $127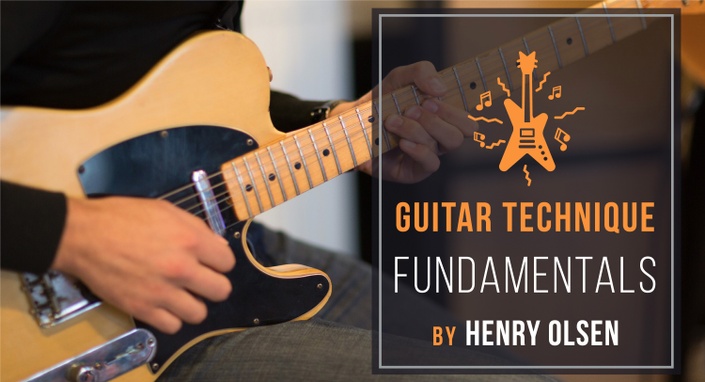 Guitar Technique Fundamentals
Learn bullet proof, step-by-step, proven method that will teach you to play faster, cleaner and with maximum efficiency.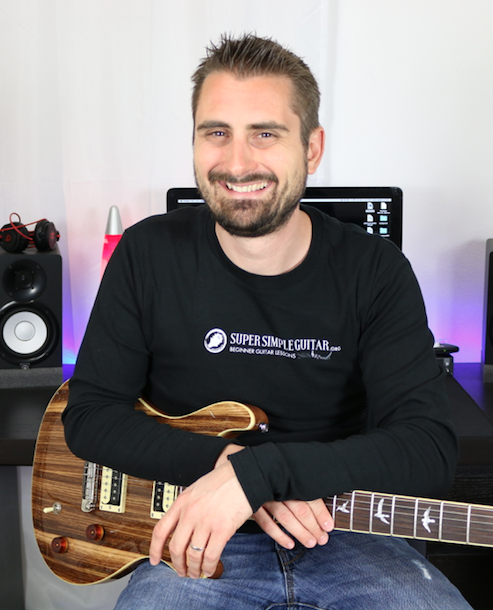 $147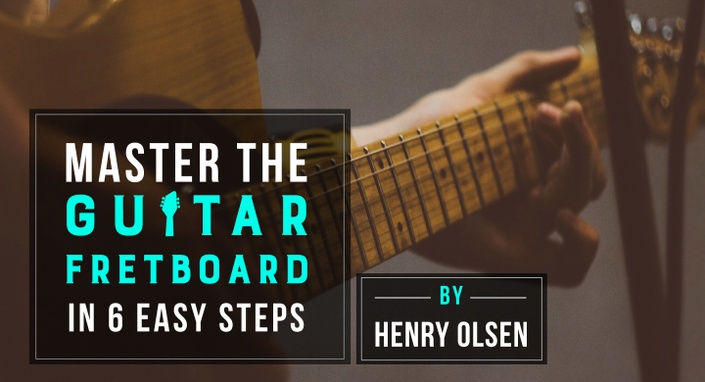 Master the guitar fretboard in 6 easy steps
Flow through the fretboard with ease...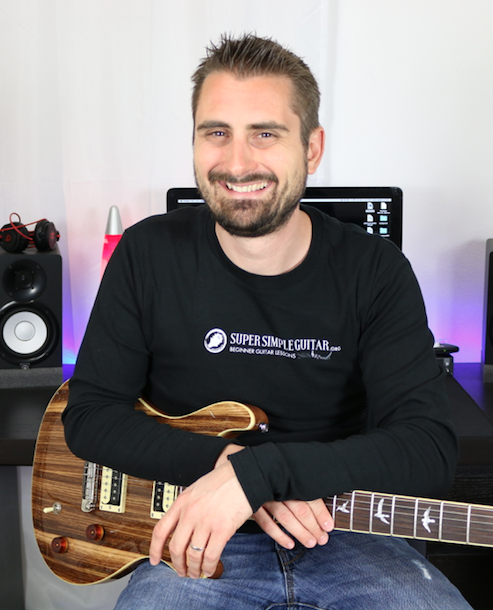 $147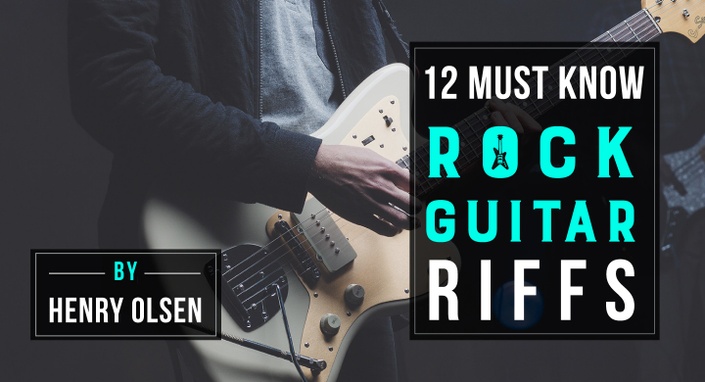 12 MUST KNOW beginner rock riffs
Learn all you need to know in order to play AWESOME rock riffs!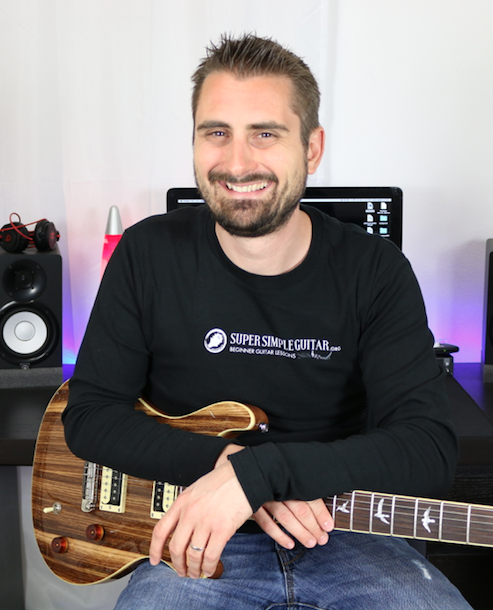 $147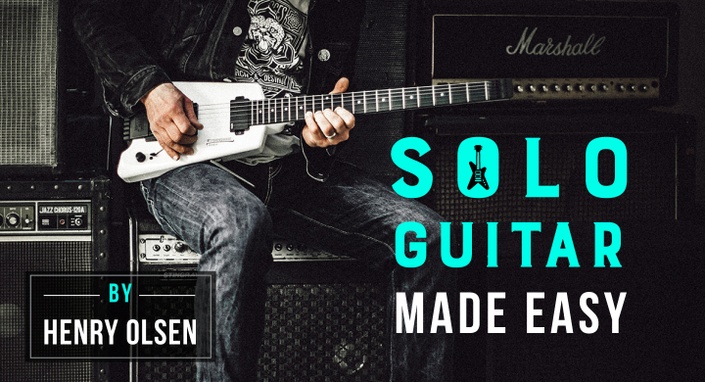 Start playing solo guitar the simple way
Learn to play solo guitar and start improvising - INSTANTLY!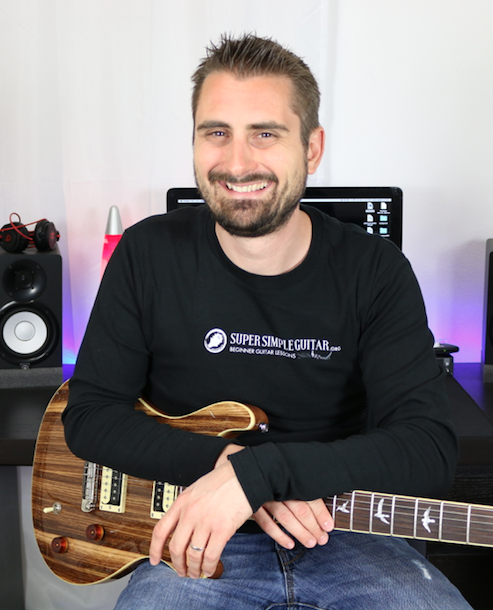 $147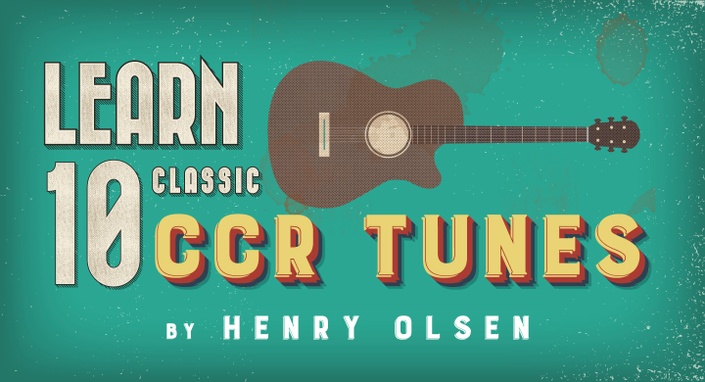 Learn 10 classic CCR chord progressions
Start playing classic CCR chord progressions and watch your friends faces light up!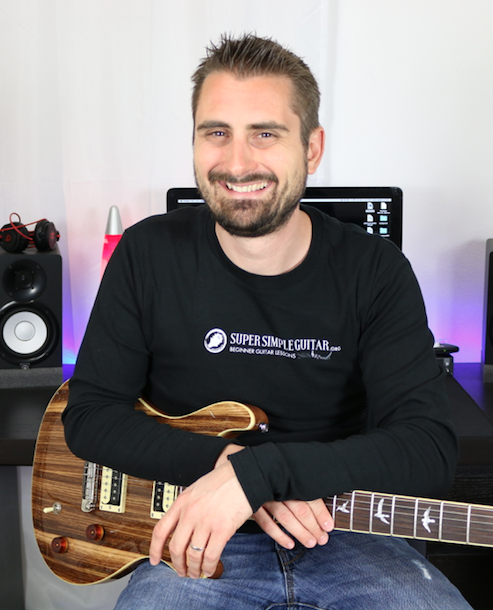 $127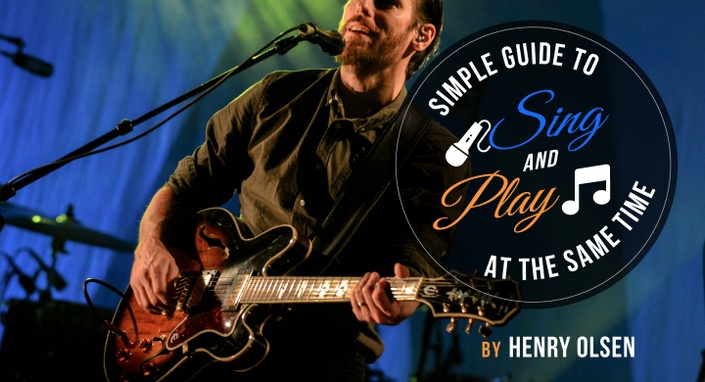 Learn to sing and play at the same time
Learn to SING and PLAY at the same time!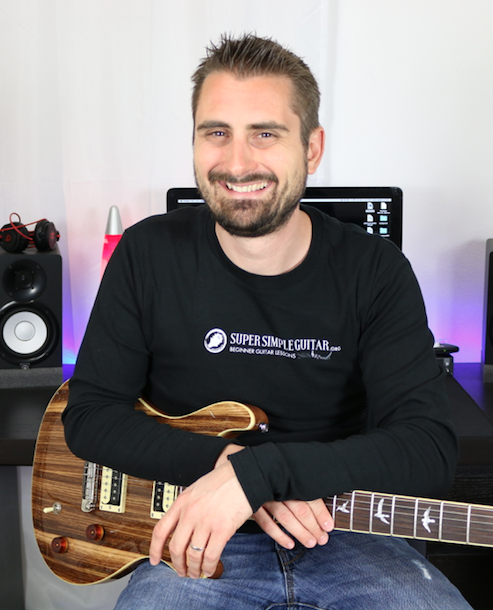 $97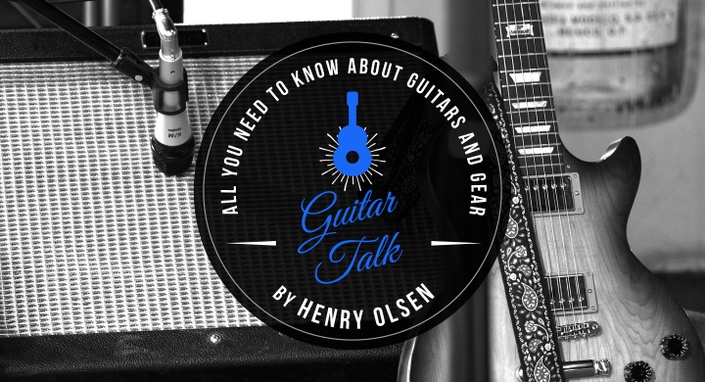 Learn all about guitars and gear
Learn all about different guitars and the gear that you can buy to enjoy them even more!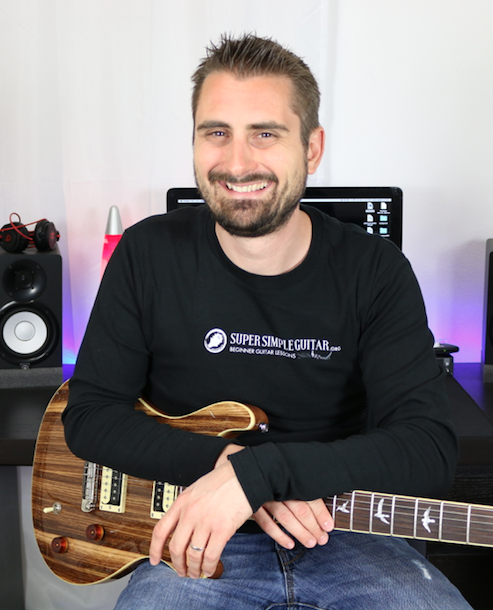 $97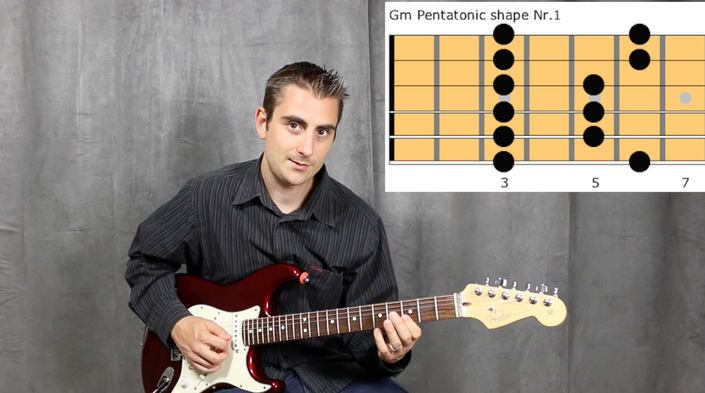 Lesson Of The Week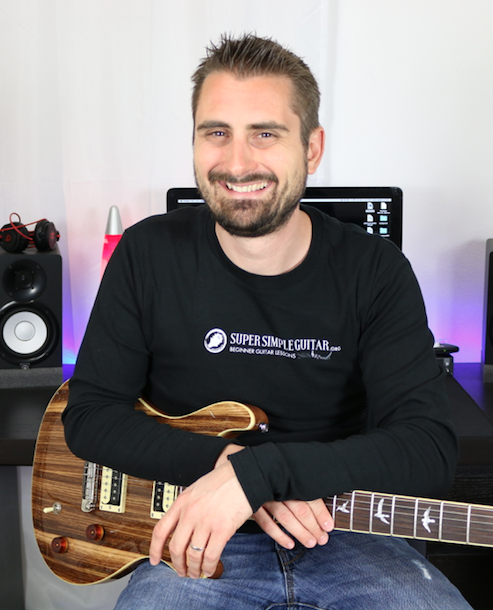 $147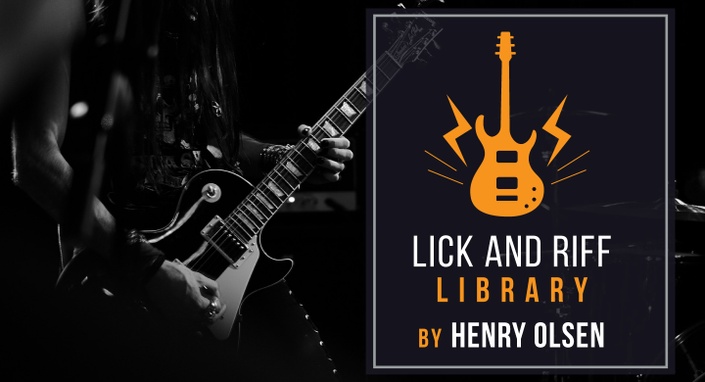 Riff And Lick Library
Learn fun and short licks and riffs! TABS included!!!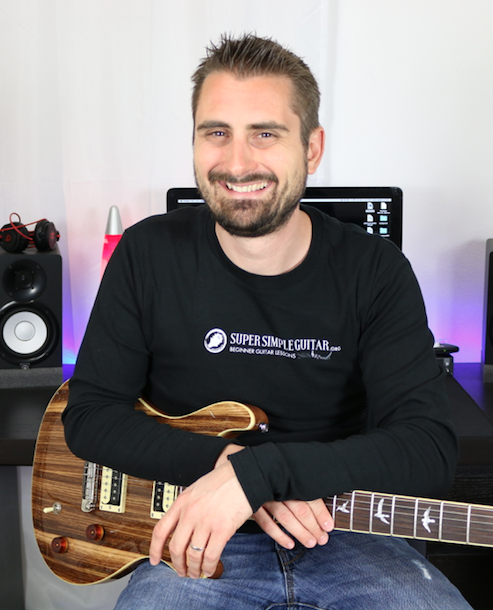 $147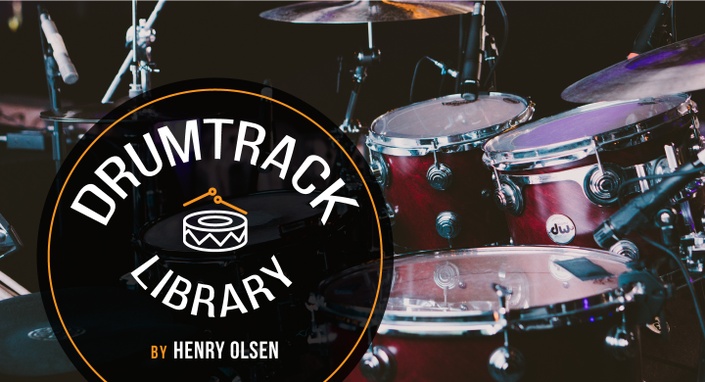 Drumtrack Library
Awesome Drum Tracks To Help Your Play With More Groove!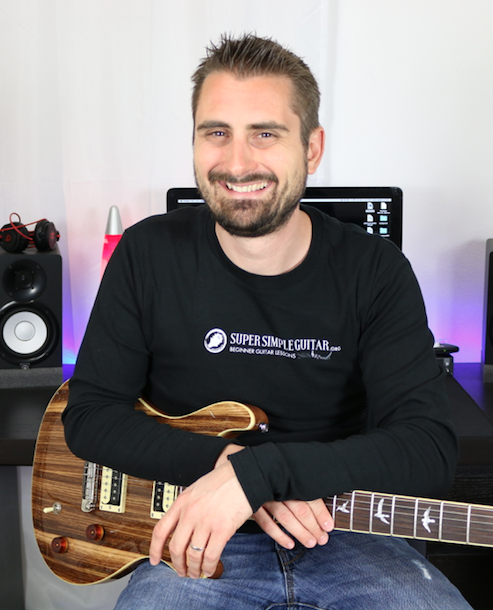 $97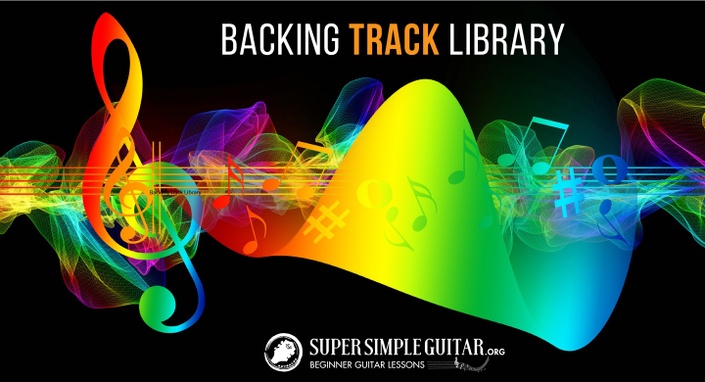 Backing Track Library
High Quality Backing Tracks In Every Key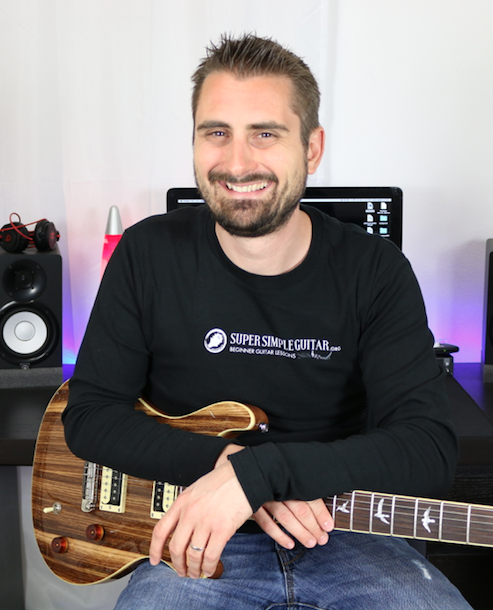 $127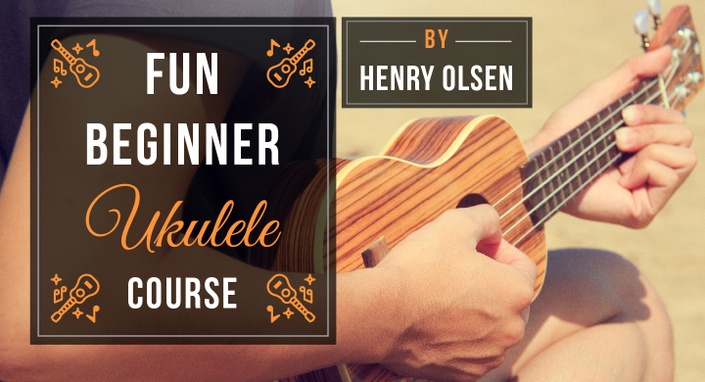 Start playing the ukulele
Learn to play the ukulele!!!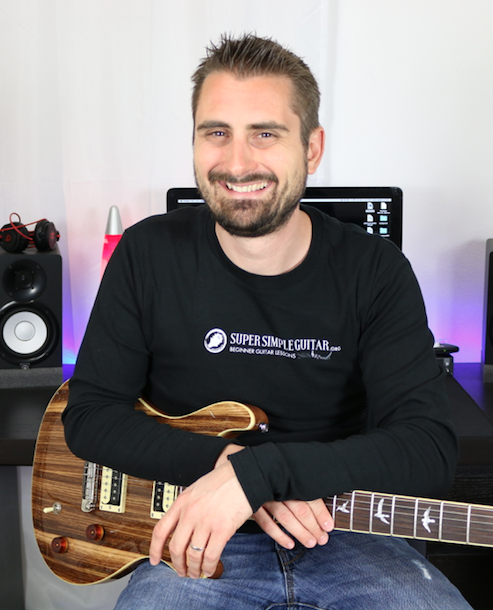 $147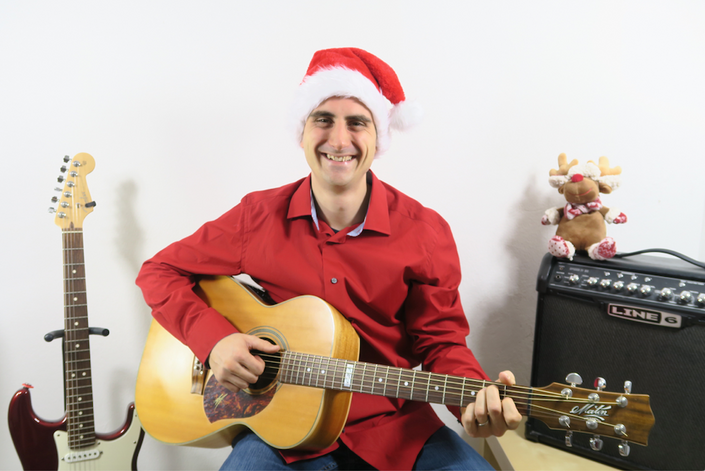 Learn 5 EASY Christmas Chord Progressions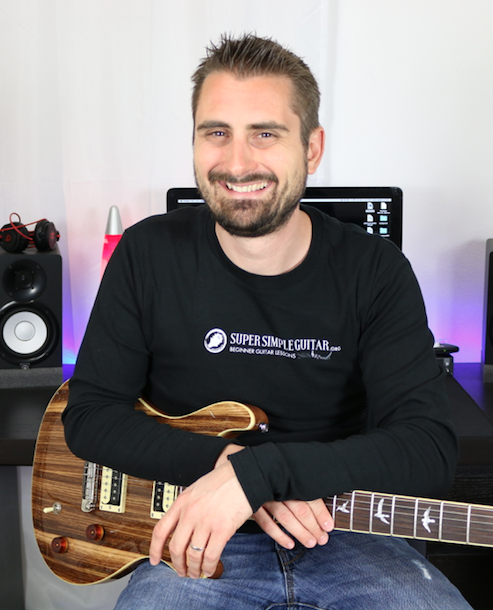 $127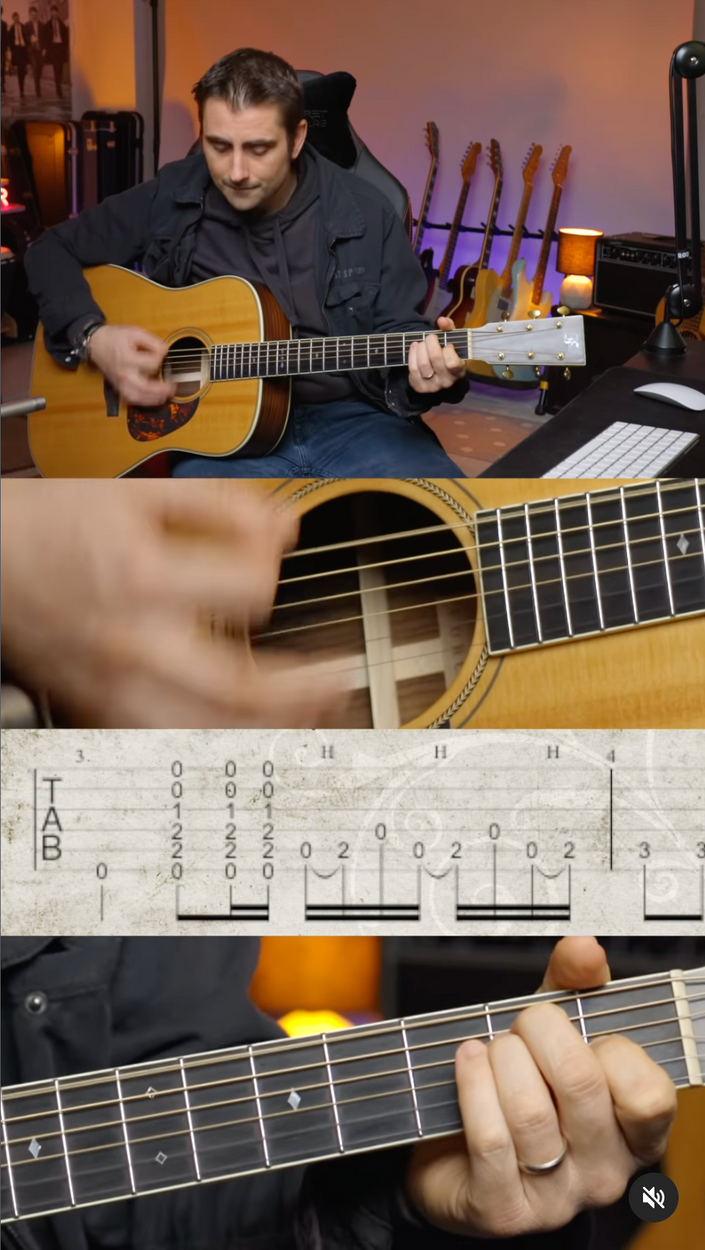 Short Video Extras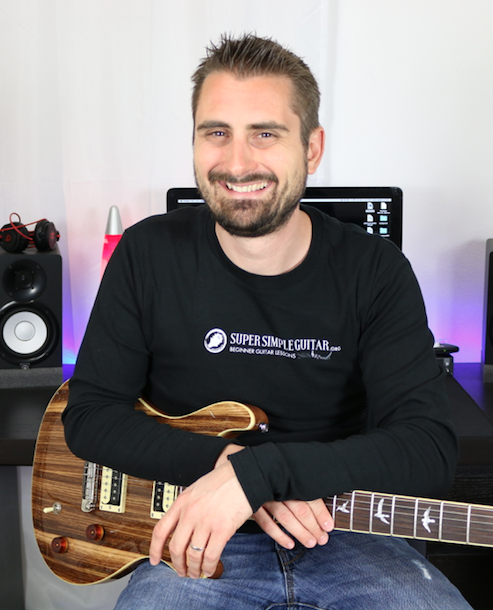 FREE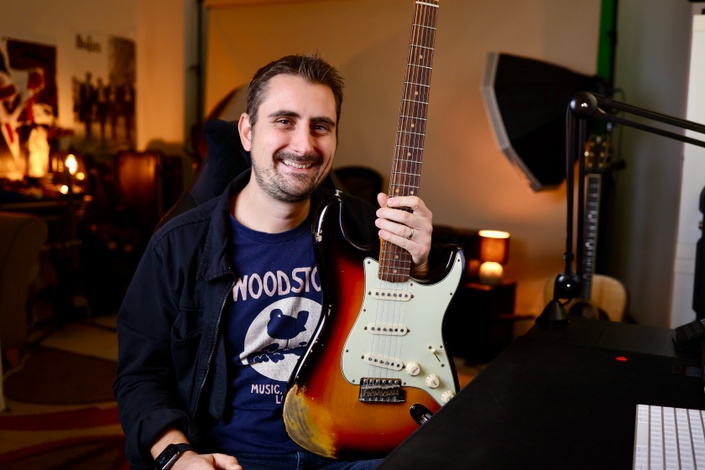 5 Minute Fridays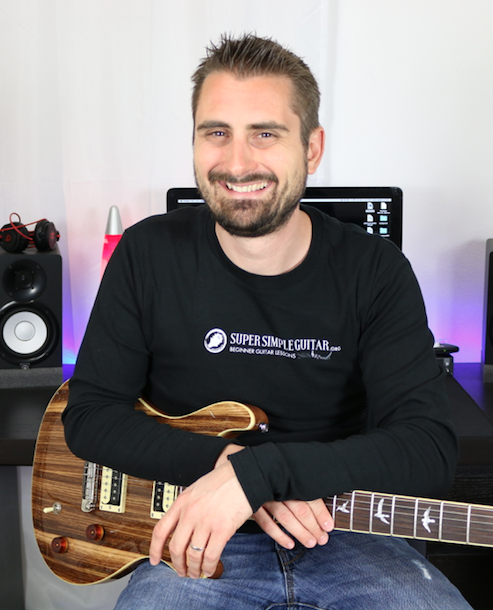 FREE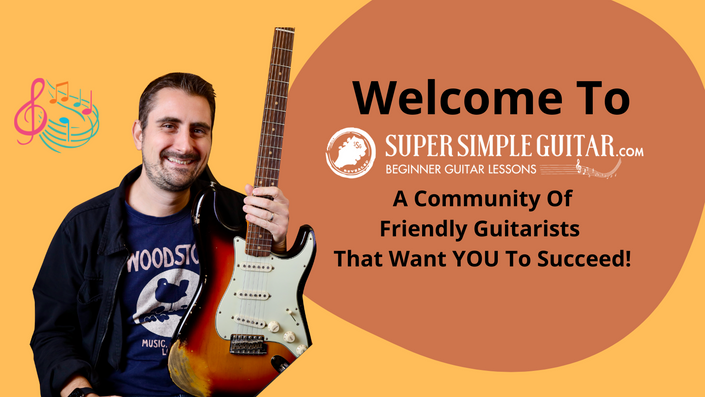 All-Access Community Forum Instructions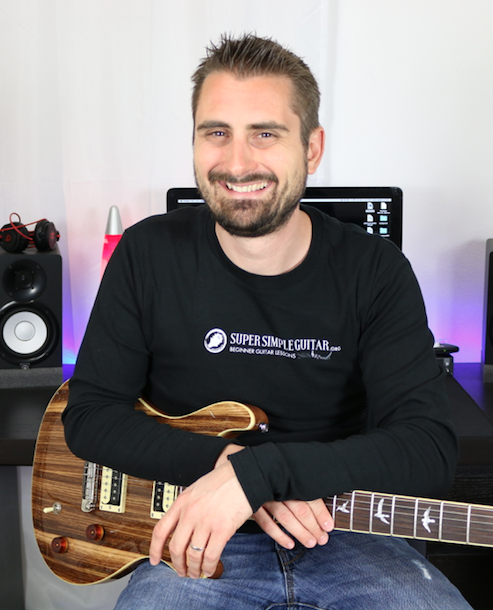 $997/year
Original Price: $4,198
It's Time To Invest In Yourself!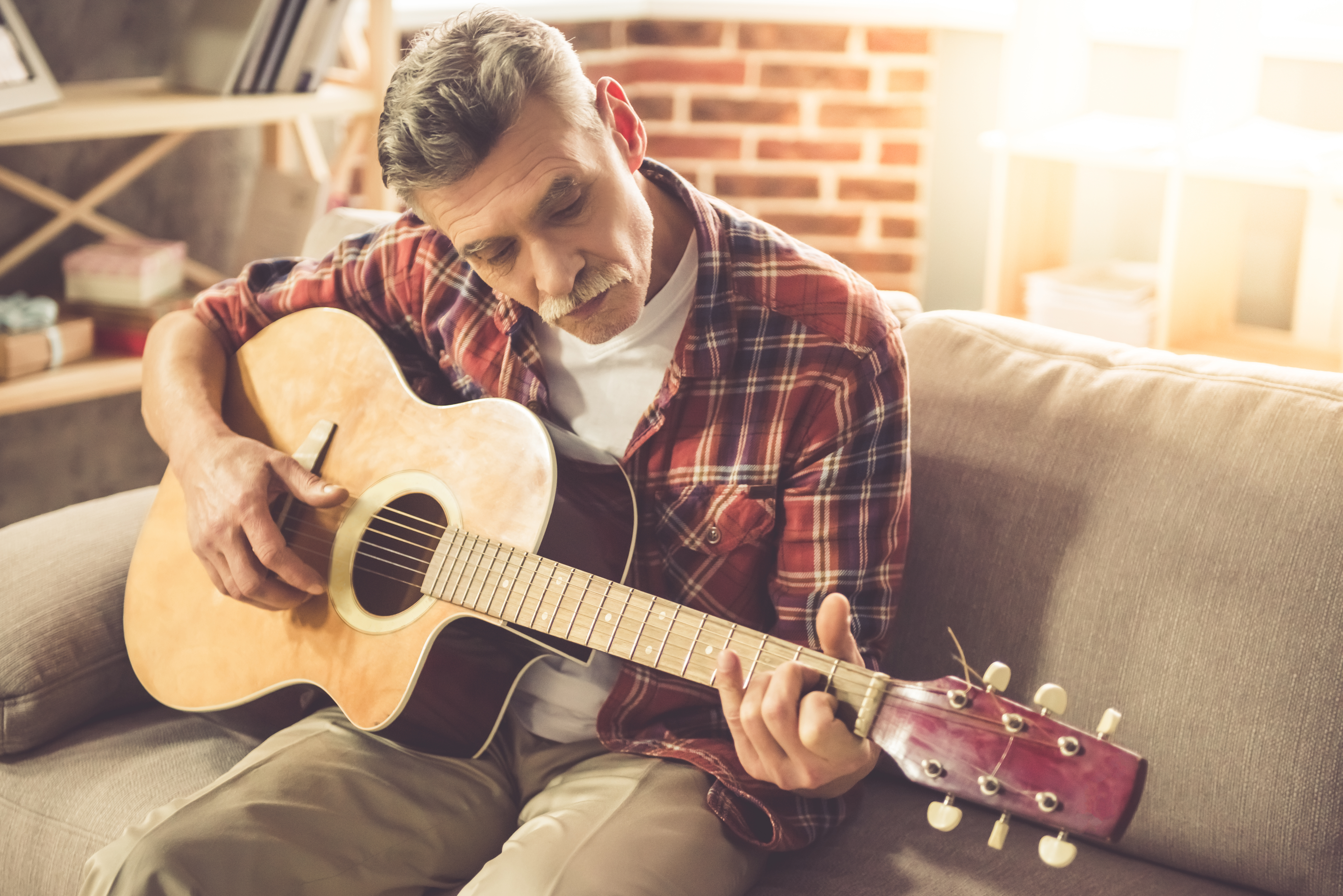 Life is a beautiful journey, and we all aspire to make the most of it. We often invest our time, energy, and resources into various aspects such as education, career, and relationships. However, we often overlook the tremendous benefits that investing in our passions can bring.

The guitar is not merely an instrument; it is a gateway to self-expression, personal growth, and countless opportunities. Here are some compelling reasons why investing in yourself and your guitar hobby is an investment that will pay dividends for a lifetime:
Personal Growth: Learning to play the guitar challenges you intellectually, physically, and emotionally. It expands your cognitive abilities, enhances your memory, and improves your coordination. As you overcome obstacles and acquire new skills, you develop resilience, patience, and discipline that can be applied to all areas of your life.
Creative Outlet: The guitar provides a powerful means of creative expression. Through music, you can convey emotions, tell stories, and connect with others on a profound level. Playing the guitar allows you to tap into your inner artist, unleashing a world of inspiration and imagination.
Stress Relief: In our fast-paced world, stress has become a prevalent issue. Engaging in a guitar hobby provides a therapeutic escape from everyday pressures. The act of playing music has been scientifically proven to reduce stress levels, promote relaxation, and improve overall well-being. It is an invaluable tool for finding inner peace and harmony.
Social Connection: The guitar has an incredible ability to bring people together. Whether through jamming with friends, joining a band, or participating in open mic nights, you will find a vibrant community of fellow guitar enthusiasts. These connections can lead to lifelong friendships, collaborations, and shared experiences that enrich your social life and create lasting memories.
Personal Fulfillment: Investing in yourself and your guitar hobby is an investment in your own happiness and fulfillment. It allows you to pursue something you are passionate about and gives you a sense of purpose and accomplishment. The joy of playing a beautiful melody or performing in front of an appreciative audience is unparalleled and can profoundly impact your overall satisfaction with life.
Now is the perfect time to embark on this extraordinary journey of self-investment. The resources and opportunities available for guitar enthusiasts are abundant. Whether you choose to take lessons from a seasoned instructor, join an online guitar course, or simply explore the vast array of free tutorials and resources, the path to mastery is within your reach.
As a token of our commitment to your success, we are offering 14-day free trial for new customers. When you invest in All-Access membership I will personally contact you and ask you some questions, ensuring that you start your journey on the right note.
Remember, investing in yourself is not only an investment in your guitar hobby; it is an investment in a better, more fulfilling life. Take the leap, unleash your potential, and let the transformative power of music guide you on this incredible adventure.
Please do not hesitate to reach out to me with any questions or if you need assistance in finding the perfect guitar to begin your journey. I am here to support you every step of the way.
Wishing you endless inspiration and harmonious melodies.
Click the button below and let's get started!
Be The Star At The Next Gathering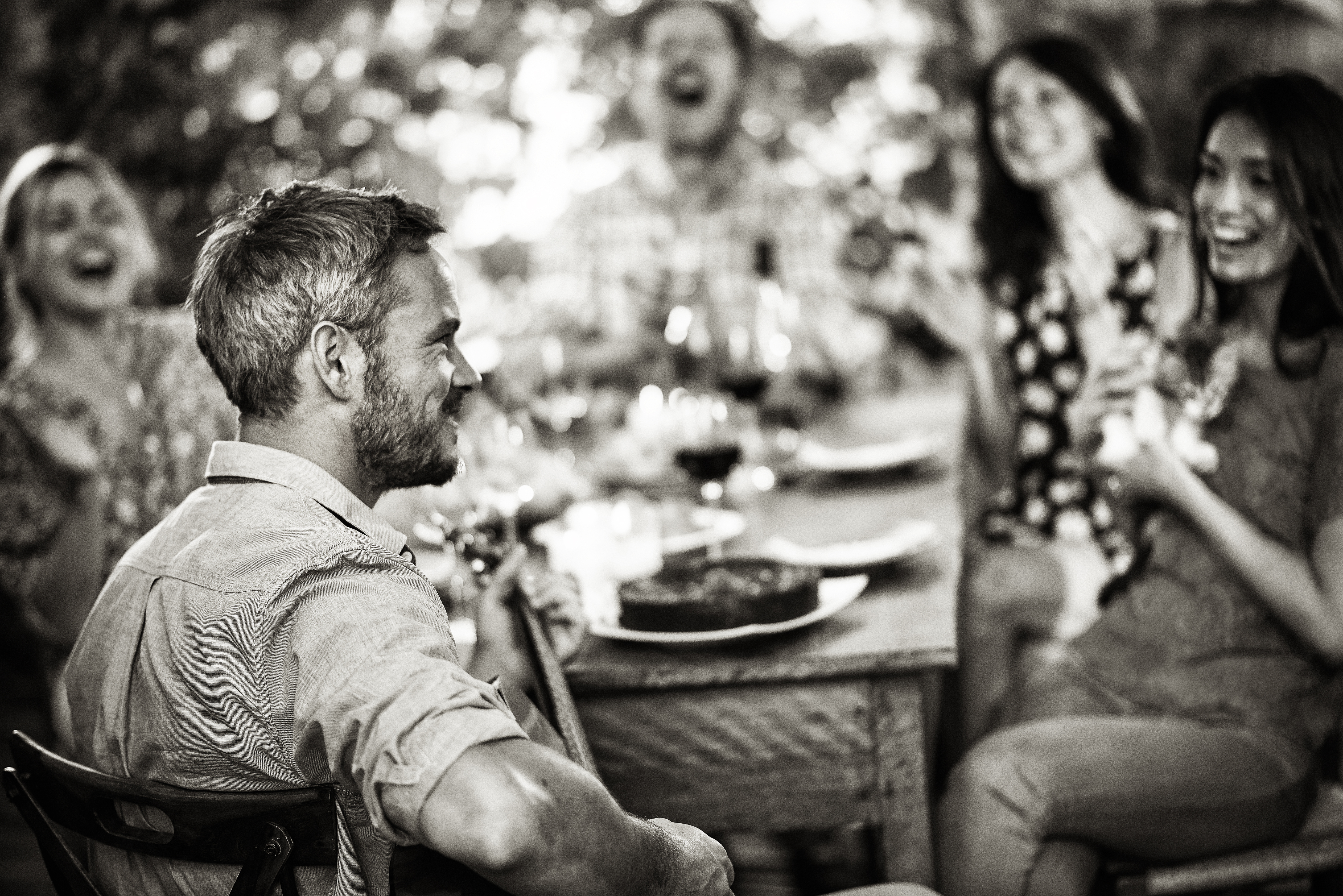 Have you ever experienced the sheer joy and fulfillment that comes from playing the guitar for your loved ones? There's something truly magical about strumming those strings and watching the faces of your friends and family light up with delight. It's a rewarding experience that will bring you immense happiness and create lasting memories.

The All-Access Membership is the best place to unlock the incredible rewards of playing guitar for friends and family. With this extraordinary tool in your hands, you'll embark on a musical journey that will touch the hearts and souls of those around you.
Imagine the joy of sitting around a campfire, surrounded by your loved ones, and strumming your guitar as everyone sings along. The warm melodies will fill the air, creating an atmosphere of togetherness and harmony. As the music flows, you'll witness the joy on their faces, a testament to the power of music to unite and uplift spirits.
Playing guitar for friends and family allows you to express your deepest emotions and connect with your loved ones on a profound level. Through the melodies you create, you'll convey feelings that words alone cannot express. The gentle notes will whisper tales of love, friendship, and shared experiences, forging an unbreakable bond between you and your audience.
Moreover, playing guitar is a personal journey of growth and self-discovery. As you strum those strings and learn new chords and techniques, you'll experience a sense of accomplishment like no other. The dedication and practice required will develop your musical skills, nurturing your creativity and expanding your horizons.
Playing guitar for friends and family also opens doors to exciting social opportunities. Imagine being the life of the party, effortlessly capturing the attention of everyone around you. People will gather, eager to listen and be part of the musical magic you create. The guitar will become your social magnet, attracting like-minded individuals who share your love for music and enriching your life with new friendships and connections.
With the Harmony Maker's Guitar, we offer you more than just an instrument; we provide an all-encompassing experience. Crafted with precision and attention to detail, our guitar delivers rich and resonant tones that will mesmerize your audience. Its comfortable design ensures hours of playing without fatigue, allowing you to fully immerse yourself in the music.
To support you on your musical journey, I am including a comprehensive chord book and access to our online community of fellow musicians. These resources will inspire and guide you, offering valuable insights and techniques to enhance your skills. You'll receive guidance from experienced professionals and connect with a vibrant community of music enthusiasts, creating an environment of support and encouragement.
Don't miss this opportunity to enrich your life and the lives of those around you through the joy of playing guitar for friends and family. Start your free 14-day trial now and embark on a rewarding journey of musical expression and connection.
Join the league of passionate musicians who have experienced the transformative power of sharing music with loved ones. Let me guide you and be your trusted companion on this remarkable journey of creating cherished memories and finding profound fulfillment.
Click the button below, and let's get started!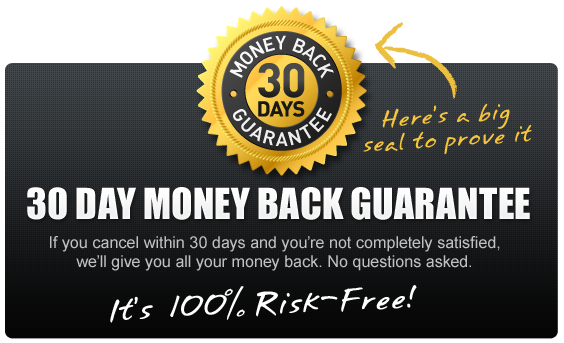 Frequently Asked Questions
When does the course start and finish?
The course starts now and never ends! It is a completely self-paced online program - you decide when you start and when you finish. If you ever want to cancel your subscription, it's a simple 2 click process.
How long do I have access to the course?
After enrolling, you have all access to the courses for as long as you like - across any and all devices you own. If you want to cancel your subscription, you can anytime with 2 clicks!
What if I am unhappy with the course?
We would never want you to be unhappy! If you are unsatisfied with your purchase, contact us in the first 30 days and we will give you a full refund.